BEST SELLERS
Step into a world of timeless elegance with the "Nocturnal Vanguard" Signature Letterman's Jacket. A fusion of sophistication, the jacket's all-black canvas is adorned with tasteful grey embroidery...
Discover timeless allure with the "Aurelia Noir" Leather Bomb Jacket – an icon that defies trends. Crafted from 100% PU leather, it effortlessly complements casual, chic, or sporty ensembles, epito...
Step into the world of timeless style with the "Chiaroscuro Crest" Unisex Denim Jacket. This iconic piece, available in pristine white, classic blue, and sleek black, captures the essence of contra...
Elevate your wardrobe with the timeless allure of the "Signature Solace" Embroidered Long-Sleeve Shirt. A universal fashion must-have, this essential piece effortlessly combines comfort and style, ...
Infuse your wardrobe with vibrant charm through the Crimson Whimsy Long-Sleeve. Radiating an alluring white, its playful essence is embodied by the ZIMRothschild name in bold red across the back. W...
Elevate your everyday style with the dynamic energy of the "Crimson Voltage" Electric Joggers. Crafted in sleek black with electrifying red streaks, these joggers seamlessly fuse fashion with comfo...
Experience the epitome of style and innovation with the "Golden Essence" Unisex Crew Neck Sweater. A timeless black canvas adorned with the groundbreaking "ZIM" logo in shimmering gold on the lower...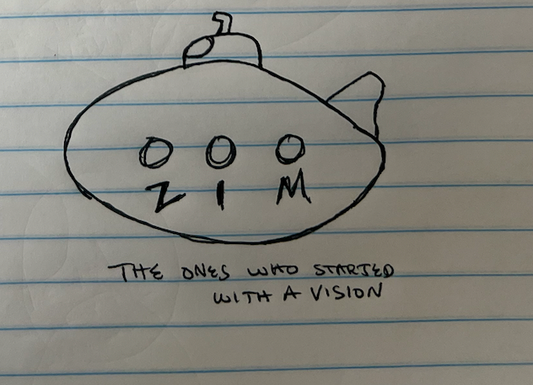 "I love my cropped ZIM sweater. I wear it every weekend"
"It was great to be featured on the ZIMRothschild platform. ZIM featured my new business in Miami when I first launched. The feature profiled how we are working to make a difference in the fitness industry. The feature significantly impacted my customer engagement"
"The Shea Butter is my favorite. It's so smooth"